«
December 2016
»
Sun
Mon
Tue
Wed
Thu
Fri
Sat
| | | | | | | |
| --- | --- | --- | --- | --- | --- | --- |
| 27 | 28 | 29 | 30 | 1 | 2 | 3 |
| 4 | 5 | 6 | 7 | 8 | 9 | 10 |
| 11 | 12 | 13 | 14 | 15 | 16 | 17 |
| 18 | 19 | 20 | 21 | 22 | 23 | 24 |
| 25 | 26 | 27 | 28 | 29 | 30 | 31 |
| 1 | 2 | 3 | 4 | 5 | 6 | 7 |
Cicely L. Tyson Community
School of Performing and Fine Arts
"WE AIM HIGH. WE SOAR HIGH"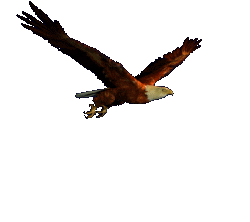 †
A CERTIFIED PBSIS SCHOOL
RESPECT, RESPONSIBILITY, INTEGRITY
School Vision
Cicely L. Tyson Community School of Performing & Fine Arts using a conservatory model in a public school setting will become one of the best schools in the state of New Jersey for both the Academics and the Arts.
---
---
M.O.V.E. with Divinity Roxx in November

---
The 2016-2017 Theater Development Fund (TDF) Scholarship Recipients
---
Save the Date! †Holiday Piano Concert, December 9, 2016, 7pm
---
---
MISSION STATEMENT
The Cicely L. Tyson Community School of Performing and Fine Arts challenges students academically, socially, and emotionally though a course of study that includes an advanced level of training in a specific arts discipline within the context of a comprehensive college preparatory middle/high school. We are committed to:
†† Fostering relationships through partnerships with the Arts community, institutions of higher learning, and community-based organizations,

†† Promoting a culture that respects and celebrates harmony in diversity,

†††

Achieving academic excellence.
†
---
†
PLEASE CLICK ON THE PICTURES BELOW
---
†† BUILDING PARENT SURVEY
†† PLEASE CLICK
HERE
---
†